Advertisement
Apple Worm
Advertisement
About Apple Worm
Apple Worm is challenging all players over the world. Your task is to control a worm to eat an apple and reach an exit portal. Can you pass all levels?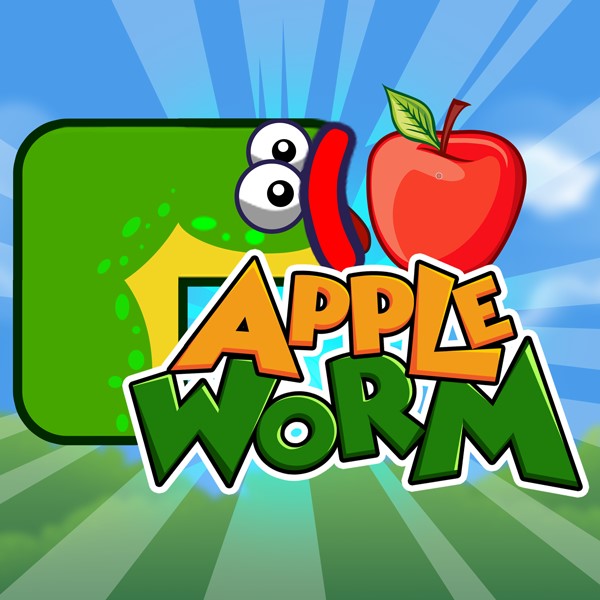 Almost people may be familiar with snake-like mechanics. Now, these mechanics inspires this Apple Worm game. A worm is lost in a maze and you need to help him escape. Coming to the game, you can immediately see an exit portal. However, you must take a lot of time to reach that portal.
First of all, your worm is starving. Let's eat a tasty apple in the maze. Eating apple also contributes to your escape. When your worm absorbs the apple, his body will grow. Then, bend his long body to move to the destination. Of course, to eat the apple without falling or getting stuck isn't simple. Each step you move in Apple Worm must be carefully thought out. Otherwise, you have to replay the level. Don't too worry, the game allows you to play many times as you want. The more time you replay in a level, the more experience you get. From that, you can make a clever strategy to overcome that level.
The hard levels are waiting for you in Apple Worm
Do you think it is an easy game? Just navigate your worm left and right, then go to the portal. This will be true for the first two levels. However, you will have to have a whole new look at this game when you get to level 3. The reason is two first levels are instruction levels. From the 3rd level onwards, the real challenges come. Remember that the higher level you are, the more difficulties you face. Sometimes, you replay a level for dozen times. Calm down and don't lose your hope because this is a brainteaser game to test your brain.
How to pass all levels in Apple Worm
As mentioned, your primary target is to go through the portal. Eating the apple is the first step to completing the target. It seems easy to get the apple. Trust me, your worm can fall into the gap immediately or get stuck in a narrow corner. Therefore, before moving, you should observe the maze terrains. The maze always has some brown blocks with simple shapes such as rectangles, squares, etc. At first glance, they appear to be randomly placed. In fact, their position in the maze is to prevent your worm from escaping, but they can also serve as support items for you. To avoid all danger, you must calculate cleverly each movement. Estimate each gap or corner you may face. With the length of the worm, would it be able to overcome them? If you fall into gaps or get stuck in a corner, you can use the replay button to restart that level.
You can follow your finish time on the left corner when entering the game. Although there isn't limited time, try to complete the levels as fast as possible. Moreover, you also turn on or off the game music and sound effect with two volume buttons on the upper left corner of the screen.
What makes Apple Worm popular worldwide
As you know, this game now is very famous in the world. It is played by many streamers over the world. Everybody is interested in its unique feature and the game receives much positive feedback. It isn't only famous for its challenging puzzles and is well known for some special features. Let's explore some unique features of Apple Worm.
Apple Worm give leaderboards
What is a leaderboard of this game? It is a list of top players in this game in the world. They are detailed leaderboards. In the leaderboards, you may see the top player today, week, month and all time. Of course, to be on top of all time leaderboard is the most mission. Specifically, these statistics will show for each level. It means, in level 1, you will see top players today, week, month and all time. Moreover, you also see their steps and finish time on one level. Don't forget to enter your username to get your name on the leaderboard. Try your best to finish a level in a short time and a few steps.
The cute worm in this game
The character will impress you. You usually see the main characters with happy, sad or angry faces in puzzle games. However, the worm of Apple Worm is designed with an absolutely unique face. It was a worm with a boring expression. Thick lips and sleepy eyes make you laugh at the first glance.
Apple Worm is suitable for all ages
With simple control and easy gameplay, the game is for everyone, even children can play the game. The game does not only relax your mind, but it also exercises your brain. Especially, it helps children improve their logical thinking. Hope all you have a relaxing time with this game.
Conquer Apple Worm with some simple tips
Estimate your worm's length and gaps. If the length of your worm is longer than the gap, you can get over them.

The worm can wiggle and bend its body in many directions. However, it can't move backwards.

Playing in full-screen mode will bring a better game experience for you.

Eating apples to lengthen the body is required to reach the black vortex.

The replay, game music and sound effect buttons are on the screen, even when you are playing the game.
Game control
Use WASD keys or arrow keys to move your worm.